Listed here is the UC Merced Thermal and Electrochemical Laboratory (TEEL) equipment:
Fuel Cells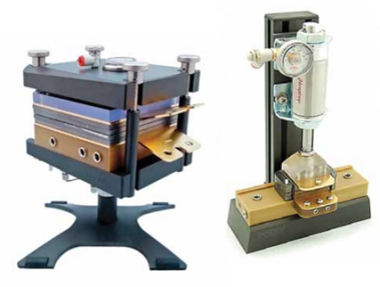 25 and 2 cm2 Fuel Cell with precise compression load control and liquid cooled cell temperature control.
Test Station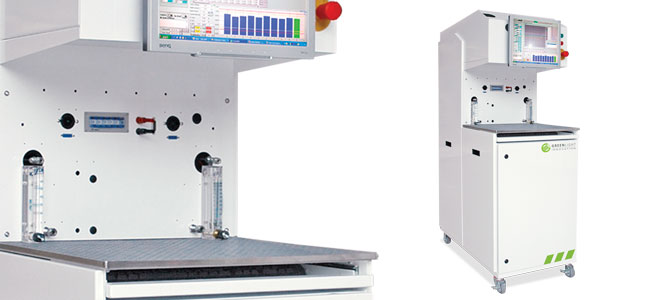 Customized Greenlight Innovation Fuel Cell Test Station capable of testing LT and HT PEM fuel cells up to 50 cm2, liquid-cooled cell module, fully automated temperature, pressure, RH controls with water collection.
Gamry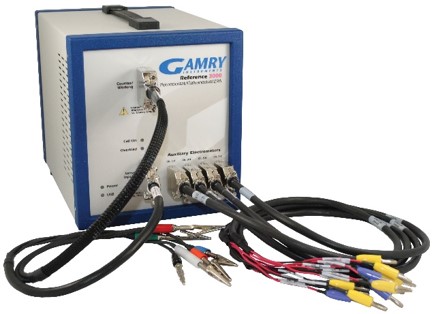 High-performance Gamry Reference 3000 Potentiostat/Galvanostat/ZRA for accurate electrochemical and Impedance spectroscopy measurements. The Reference 3000 is a high-current, high-performance potentiostat well-suited for researchers studying batteries, fuel cells or supercapacitors. It is also well suited for general physical electrochemistry experiments requiring high voltages and high currents. For very high current applications, the Reference 3000 can be interfaced with the Reference 30K Booster.
Frequency: 10 µHz to 1 MHz
Current: 300 pA – 3 A
Max potential: ± 32 V
 
Modulated Speed Rotator (MSR) for half cell tests.
Rotating disk electrode (RDE) for electrocatalytic activity and stability
Ring rotating disk electrode (RRDE) for reaction mechanism and intermedia product
Analytical Balances Torbal AGCN 100
Maximum Capacity

Readability (d)

Repeatability

Linearity

Stabilization Time

Calibration

100g

0.0001g

0.0001g

+/- 0.0002g

Approx. 3s

Internal and Automatic
Tube Furnace Across International STF1200 700mm Length
Calcination of particle sample:
Temperature: Ambient~1200 °C
Temperature controller precision: ± 1°C
Rated vacuum pressure: 0.001 Pa
Rated positive pressure: 0.02 MPa
Heated Ultrasonic Cleaner
Cleaning Power

Heater

Tem. Control

Tank Volume

120 W

100 W

20-80°

3 L
Magnetic Stir Plate and Digital Magnetic Hot Plate